Gibt es eine weltweite Lobby für Kinder? Wenn Kinder schlecht behandelt werden, ist die Gefahr später Täter und Opfer zu werden sehr groß. Das habe ich in meiner Doktorarbeit nachgewiesen, außerdem gibt es zahlreiche Studien darüber.
Ich habe heuer an Ostern für mich beschlossen, dass ich mich noch mehr für Kinder engagieren möchte. Nur entmündigte Kinder lassen sich später von dominanten und grausamen Vorgesetzten in Kriege zwingen. Nur verbogene Kinder werden als Erwachsene krank, gedemütigt oder macht- und geldgierig. Nur Kinder, denen gelernt wird, dass Tiere und Natur nichts wert sind, zerstören als Erwachsene die selbigen. Erlauben wir allen Kindern glücklich, ehrlich und achtsam zu sein, dann werden sie auch später glückliche, ehrliche und achtsame Erwachsene.
Bitte helft alle mir, dass unsere Welt eine freie und freundliche Welt werden und bleiben kann.
Gertrud Müller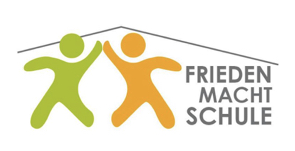 www.friedenmachtschule.de    www.1centforpeace.de
Children's rights
Is there a worldwide lobby for children? If children are treated badly, it is much more likely that they will become victims or perpetrators of crime and will be involved in violence later in life. Not only did I demonstrate this in my PhD thesis, there are countless studies on the subject. This year at Easter, I have resolved that I will become politically active in this area. Only children who have no voice can be forced to go to war by dominant and cruel superiors later in life. Only broken children become ill, humiliated, or hungry for power and money. Only children who are taught that animals and nature have no value will destroy nature as adults. If we begin to allow children to be happy, honest and attentive children, they will also be happy, honest and attentive adults.